VALUE INNOVATION WILL HEADLINE M-FORCE 2018
M-Force is an exclusive private networking event for Miratech clients, partners and friends from around the world. M-Force attendees gather from a variety of sectors and disciplines to gain a deeper understanding of innovations being brought to market by Miratech and our Partners. Participants learn from world-class speakers, peer-to-peer networking and breakout sessions. The conference provides extensive business development opportunities for our global network of attendees.
This year's theme is Value Innovation.
We will explore how by creating new approaches to partnering with companies, investors and each other we can redefine how Information Technology is viewed in the marketplace. Moving from an internal department beyond just a service, to a true strategic partnership.
There have been many industries that have undergone Value Innovation over the last decade, such as the recent 3PL explosion that has created the outsourced logistics services marketplace. Miratech is building a vision of the future where software R&D and IT operations can, should and will also become a services marketplace. Learn more

  Wednesday, Sep 26

9 am – 10 am

Welcome Coffee and Registration

10 am – 10:30 am

Miratech Updates Welcoming, by Valeriy Kutsyy, Miratech CEO Strategic Marketing Update, by Michael Smith, Chief Marketing Officer Miratech in North America, by Stewart Christ, SVP, North America

10:30 am – 11 am

Partner Speed Networking Session 

11 am – 11:15 am

Break

11:15 am – 11:30 am

Miratech Updates Continued Partner Highlights, by Joe Normandeau, Miratech Business Partner and Strategic Advisor Partner Program Update, by Oksana Krutybich, Director, Partner Relations The Latest about R&D4Equity Program, by Maureen Loftus, Partner Engagement Manager

11:30 am – 12 pm

Open Q&A Panel

12 pm – 12:45 pm

Networking Lunch with Partners

1 pm – 4:30 pm

R&D4Equity Pitch Day

1 pm – 1:30 pm

Registration & Networking

1:30 pm – 1:45 pm

Welcome by Rise New York and Miratech

1:45 pm - 3:15 pm

Startup pitches

3:15 pm - 4:30 pm

Networking

5 pm – 7 pm

Welcome Reception

Thursday, Sep 27

8:30 am – 9 am

Registration and Networking

9 am – 9:15 am

M-Force Opening, by Valeriy Kutsyy, CEO, Miratech

9:15 am  – 9:30 am

Welcoming, by Markian B. Silecky, Partner, Dentons

9:30 am – 10:15 am

How Companies Leverage Blockchain, by Richard Bush, President, NYIAX

10:15 am – 10:30 am

Break

10:30 am – 11:15 am

Value Innovation of Democratized Artificial Intelligence, by Sameer Maskey, Adj. Asst. Professor, Columbia University, Founder and CEO, Fusemachines

11:15 am – 11:30 am

Break

11:30 am – 12:15 pm

Panel Discussion: Building Innovation into Contact Centers, moderated by Tony De Cicco, VP, Customer Intelligence Miratech

12:15 pm –1 pm

Networking Lunch

1 pm – 4:30 pm

Lightning Round

1 pm – 1:30 pm

Value Innovation at Philips, by Frank Nijsten, Digital Innovation Manager, Philips

1:30 pm – 2 pm

Digital Transformation in the Marketplace, by Gregory North, CEO, Globe North Consulting

2 pm – 2:15 pm

Break

2:15 pm – 2:45 pm

Genesys. Transforming Customer Experience, by Janelle Dieken, Senior Vice President - Product Marketing at Genesys

2:45 pm – 3:15 pm

Innovating your Digital Transformation, by Alex Stein, CEO Eccentex

3:15 pm – 3:30 pm

Break

3:30 pm – 4 pm

Service Design for Value Innovation, by Daniel Song, Chief Innovation Officer, HealthRede

4 pm – 4:30 pm

Innovation Drives Business Success, by Phil Weinzimer, President of Strategere Consulting

4:30 pm – 5 pm

Transfer to Closing Reception

5 pm – 8 pm

Closing Reception and Networking
| | |
| --- | --- |
| Premium Sponsor | General Sponsor |
| | |
To sign up as a sponsor, or for additional information regarding sponsorship packages.
Sponsor the Event
Dentons
Dentons US LLP, 1221 Avenue of the Americas, New York, NY 10020-1089, United States
Our event host partner for the main conference day on September 27th is Dentons, the world's largest, most awarded law firm. The conference will be held at the firm's facilities in the heart of Midtown Manhattan, opposite Rockefeller Center.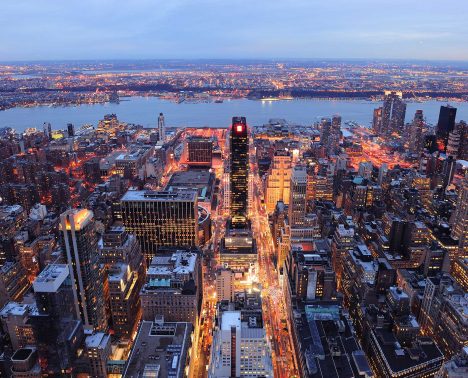 Pitch Day - Rise New York
Rise New York, 43 W 23rd Street, New York, NY, 10010
R&D4Equity Pitch Day will take place in the heart of New York startup scene at Rise New York facility in the Flatiron district on September 26th.